TOP SELLERS
Sourdough Bagels (Pack of 6)
$12.00
---
A tangy bagel, topped with sesame seeds. This product is gluten free, dairy free, egg free, and nut free. This product is made with gluten free grains.  Pack of six bagels. 
Gus's Bread
$17.50
---
Formally known as "Paleo Bread", this fan favorite bread is nut free, dairy free, egg free, grain free, and gluten free. Gus' bread is a bread for virtually everyone. High in fiber and nutritionally dense using ingredients such as flax,...
Banana Chocolate Gooey Cake
$32.00
---
You would never guess that this cake is a healthy treat. Very rich and dense, this cake will satisfy you chocolate and sweet tooth cravings. Topped with our fluffy chocolate frosting. Contains almonds. Serves 8-10 people. 
Cheezy Biscuits 6 Pack
$18.00
---
Our popular dairy free whole food biscuit using yams as the main ingredient and nutritional yeast to give it a cheesy punch. Contains eggs and almond flour. This product comespre-frozen.  Pack of six biscuits. 
What our customers say about us
Food In The Nud is a true blessing for someone like me who adores sweets but can't consume dairy due to skin breakouts. Their vegan desserts provided the perfect solution. I was able to satisfy my cravings without compromising my skin health. With their dairy-free delights, I could indulge in the most delightful treats while keeping my skin happy. Thank you, Food In The Nud, for catering to my love for sweets while being considerate of my dietary needs.

Josh Hamilton


Thank you! Thank you! Thank you! So happy to be able and go out for a treat with all the allergens my family has. And it's so tasty! Who would've thought? Grateful for people like you looking out for people like us. Wonderful experience.

Ember


This is the best place in the city for gluten free, dairy free, soy free, and refined sugar free baking! The Carrot Cupcakes and the Ginger Snammy are unbelievably delicious! It's a must try for anyone, especially though with dietary restrictions and food allergies!

Kaylee Yawney

Get in Touch
For online ordering, please contact us if you have any questions at
+1 780 540 3663
Monday, CLOSED
Tue, 12pm - 4pm
Wed-Fri, 10:30am - 5pm
Sat, 10am - 4pm
Sun, 12pm - 3pm
Directions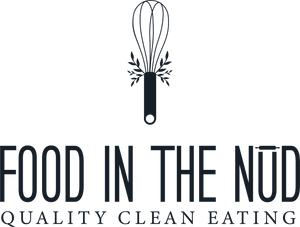 VISIT OUR BAKERY